Activated Carbon Filter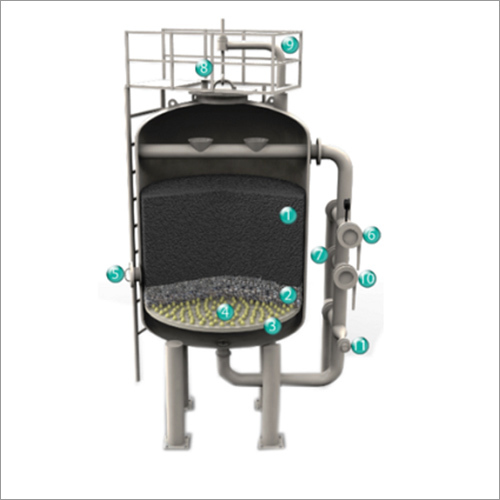 Activated Carbon Filter
Product Description
Activated Carbon Filter

We are offering this
Activated Carbon Filter
that is perfect for absorbing odor, color, organic matter and chlorine from wastewater as well as raw water. Also, the offered filter has multiple layers of sand filter media with differences in size and specific gravity. Having an excellent degree of microporosity, this filter operates through absorption. With effective contact time and actual removal of the impurities, the provided Activated Carbon Filter ensures maximum utilization of activated carbon surface area.
Key points:
It is an absorptive process
Available in different technical specifications
Highly effective way to pure water
ACTIVATED CARBON FILTER
We manufacture and supply Activated Carbon Filter. Activated Carbon Filtration is the process of removing free Chlorine Organic Matter, Suspended particles from water both course as well as colloidal, adsorbing undesired odor, colors etc. Activated carbon is a carbonaceous adsorbent with a high internal porosity, and hence a large internal surface area. Activated carbon is usually derived from charcoal or coconut shell. Material of construction for Filter vessel is MS, SS, and FRP.
Contact Us
Plot No. 49, 1st Floor, Saidulajab, Ignou Road, New Delhi, Delhi, 110030, India
Phone :+918045478200