Zero Liquid Discharge Plant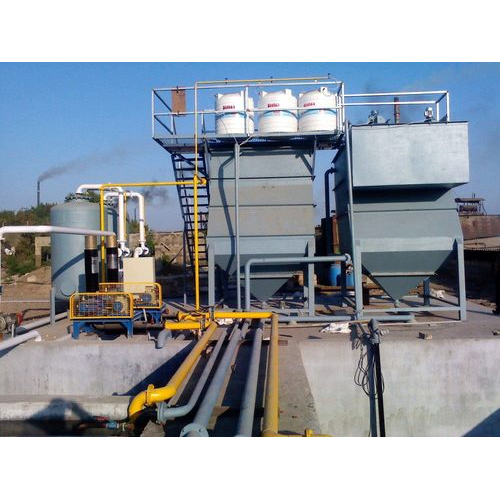 Zero Liquid Discharge Plant
Product Description
Zero Liquid Discharge Plants
These Zero Liquid Discharge Plants are featured with the heat exchanger, recirculation pump, compressor, distillate etc. The offered plants are propelled wastewater treatment techniques to incorporate ultrafiltration, turn around osmosis, vanishing and another process. Also, these plants are ideal for recycling and purifying water. The provided plants are perfect to be installed in the municipal and industrial organization. Additionally, these Zero Liquid Discharge Plants are widely demanded in various industries like pharmaceutical, agricultural, food etc.

Key points:

Used for purification of wastewater
Also known as advanced water treatment method
Reliable and cost effective solution
The definition of Zero Liquid Discharge Plant differs from industry to industry depending upon consumption pattern and the contaminants.

The treatment depends on the intended usage of the recycled water. If the water is to be used for gardening purpose, BOD, COD and suspended solids removal with filtration will suffice. On the other hand if the water is to be used for high pressure boiler or for industrial production processes it's including pre treatment, Membrane filtration (Ultra filtration & Reverse Osmosis ). The rejection of Membrane filtration will require Mechanical evaporation or mist evaporation is used to further concentrate the brine prior to crystallization. If any organic are present, condensate polishing may be required for final cleanup to reuse.
Specification
| | |
| --- | --- |
| Impurities to be removed | Oil and Grease, Dissolved Minerals, TDS, Turbidity, Colour, pH |
| Installation/Civil Work | Installation Available |
| Secondary Treatment Type | Moving Bed Bioreactor (MBBR), Activated Sludge, Dissolved Air Floatation |
| Water Source | Industrial Wastewater,Industrial Effluent,Municipal Sewage,Commercial Waste Water |
| Capacity Inlet Flow Rate (cubic meter/hour) | 5000 m3/hour,10000 m3/hour,100 m3/hour,500 m3/hour,1000 m3/hour,2000 m3/hour |
| Feed Flow Rate (cubic-meter/day) | 1000 m3/day,0 - 50 m3/day,51 - 100 m3/day,101 - 500 m3/day,501 - 1000 m3/day,>1000 m3/day,50 m3/day,100 m3/day,500 m3/day,2000 m3/day |
Contact Us
Plot No. 49, 1st Floor, Saidulajab, Ignou Road, New Delhi, Delhi, 110030, India
Phone :+918045478200