Membrane Filtration System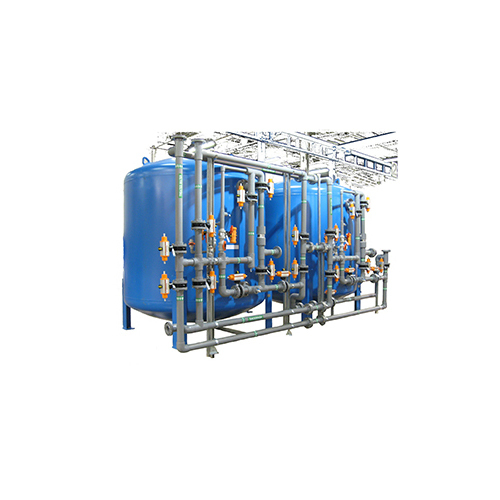 Membrane Filtration System
Price And Quantity
Product Specifications
Electric

Membrane Filtration System
Product Description
Membrane Filtration System
Optima Water manufacture and supply following different type of Membrane Filtration Systems:

Reverse Osmosis Plant(RO Plant)
Ultra Filtration Plant(UF Plant)
Nano Filtration(NF Plant)
REVERSE OSMOSIS PLANT
We manufacture both customized and standardized RO Plant. Reverse Osmosis Plant -RO Plant is a separation process that uses pressure to force a solution through a membrane that retains the solute on one side and allows the pure solvent to pass to the other side. More formally, it is the process of forcing a solvent from a region of high solute concentration through a membrane to a region of low solute concentration by applying a pressure in excess of the osmotic pressure. This is the reverse of the normal osmosis process, which is the natural movement of solvent from an area of low solute concentration, through a membrane, to an area of high solute concentration when no external pressure is applied.
This process is best known for its use in desalination (removing the salt from brackish & sea water to get fresh water), but it has also been used to purify fresh water for medical, industrial and domestic applications since the early 1970s.
We are Supplier of Industrial RO Plant. We are leading RO Plant Manufacturer in India. We are also providing Industrial RO System for Recycle Sewage Treated Water & Effluent Tread Water.
We offer a wide range of industrial reverse osmosis Plants, according to We need for tap water, brackish water & sea water application. The production range starts from 100 LPH (Liter per hour) to 100 M3 per hour for 400 IBS to 45,000 TDS and reduce TDS @ 90-99%.
Ultra Filtration Plant -UF Plant
We offer Ultra filtration Plant, which is designed by using advanced technology with the purpose of removing micro bacterial counts. Our Ultra filtration Control System, as an advanced Industrial Filtration System is used as a pre treatment to the existent reverse osmosis plants.
Ultra filtration is a membrane based technology, which is used for separation of higher molecular weight particles from water. It can separate particles of even 0.01 microns from. Different membrane configurations and sizes are available for filtration requirements. Hollow Fiber and Spiral wound configurations are most commonly used in the industry. Unlike RO membranes, the UF membranes have tolerance for free chlorine also they do not alter minerals compositions.
Ultra filtration system can be used both in pre-treatment and post treatment process. The best Feature of UF Plant is Simple to operate, easy to maintain, Automatic operation, Compact, Adequate safety interlocks, Automatic forward flush and back flush.
We offer both customized and standardized skid mounted UF Plant. We are leading Ultra Filtration Plant Manufacturer in India.
We are also providing Industrial UF System for Recycle Sewage Treated Water & Effluent Tread Water.
Nano Filtration -NF Plant
Nanofiltration is a pressure driven separation process. The filtration process takes place on a selective separation layer formed by an organic semi-permeable membrane. The driving force of the separation process is the pressure difference between the feed and the filtrate (permeate) side at the separation layer of the membrane.
Due to the lower operating pressure and higher flow rates, nano-filtration is inexpensive when compared to reverse osmosis. NF membranes allow partial permeation of monovalent salts such as sodium chloride while rejecting bivalent salts and hardness to a greater extent from aqueous solutions. NF can lower TDS and hardness, reduce color and odor, and remove heavy metal ions from ground water. Nanofiltration is used as an independent system to treat water, or as a pre-treatment to reverse osmosis, thereby, reducing the load on RO.
Contact Us
Plot No. 49, 1st Floor, Saidulajab, Ignou Road, New Delhi, Delhi, 110030, India
Phone :+918045478200